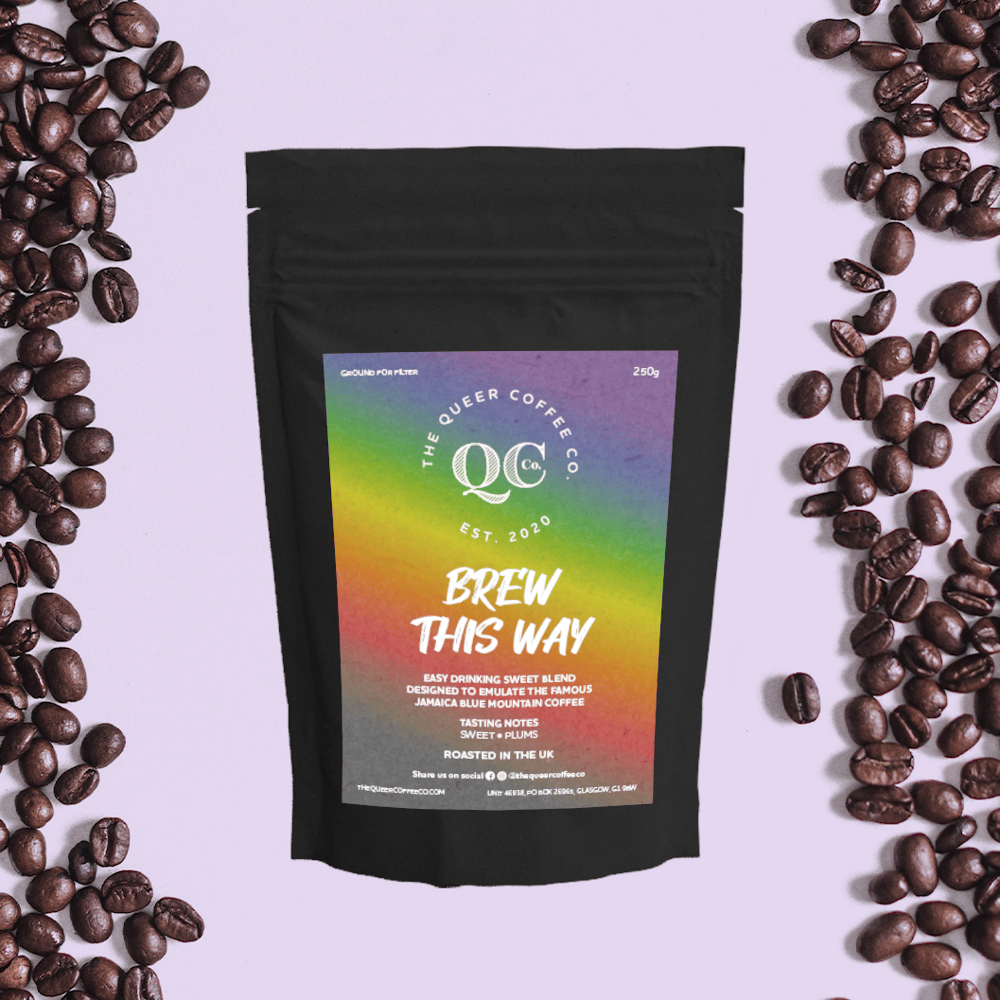 Nothing wrong with loving who you are.

Savour this easy, smooth drinking coffee – carefully blended from speciality coffee beans from Brazil and El Salvador.

Get on the right track (baby) with our homage to the famous Jamaican Blue Mountain coffee beans. A balanced coffee blend, proudly roasted to enhance its natural sweetness (cause there ain't no other way).

Hand picked to deliver delicious, ethically sourced grounds from the finest coffee growers of South America. Roasted in small batches for freshness.

Every purchase supports the LGBTQ+ community with 20% of profits donated to the amazing charities working hard to make our future brighter – because we're all beautiful in our own way.