Some Like It Decaf - 250g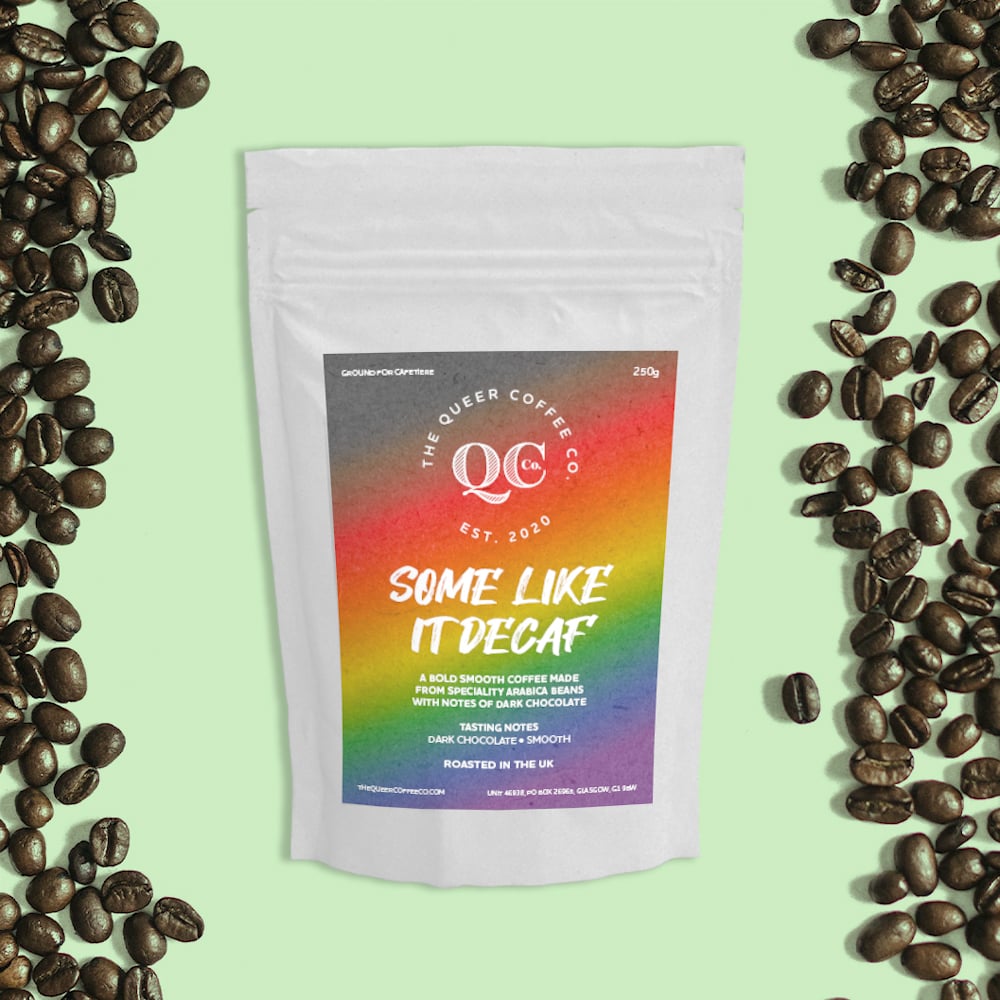 None of that, caffeine.

Everybody's perfect here – full coffee flavour, but decaf. Enjoy smooth, rich notes of caramel and dark chocolate.

Carefully sourced from Brazil to deliver delicious, ethically sourced grounds for smooth and consistent decaf coffee all-year round. Roasted in small batches to ensure freshness.

This is a 100% chemical free decaffeinated coffee using the swiss-water decaffeination process.

Every purchase supports the LGBTQ+ community with 20% of profits donated to the amazing charities working hard to make our future brighter.